Goddess Contractors or "GCs" (a play-off of the term General Contractor) are female community leaders who assemble a team to crowdfund and refurbish furniture items donated through the Habitat ReStore. Each one-of-a-kind, secondhand piece, is then styled at the event venue the night of the gala and auctioned off with all of the accessories.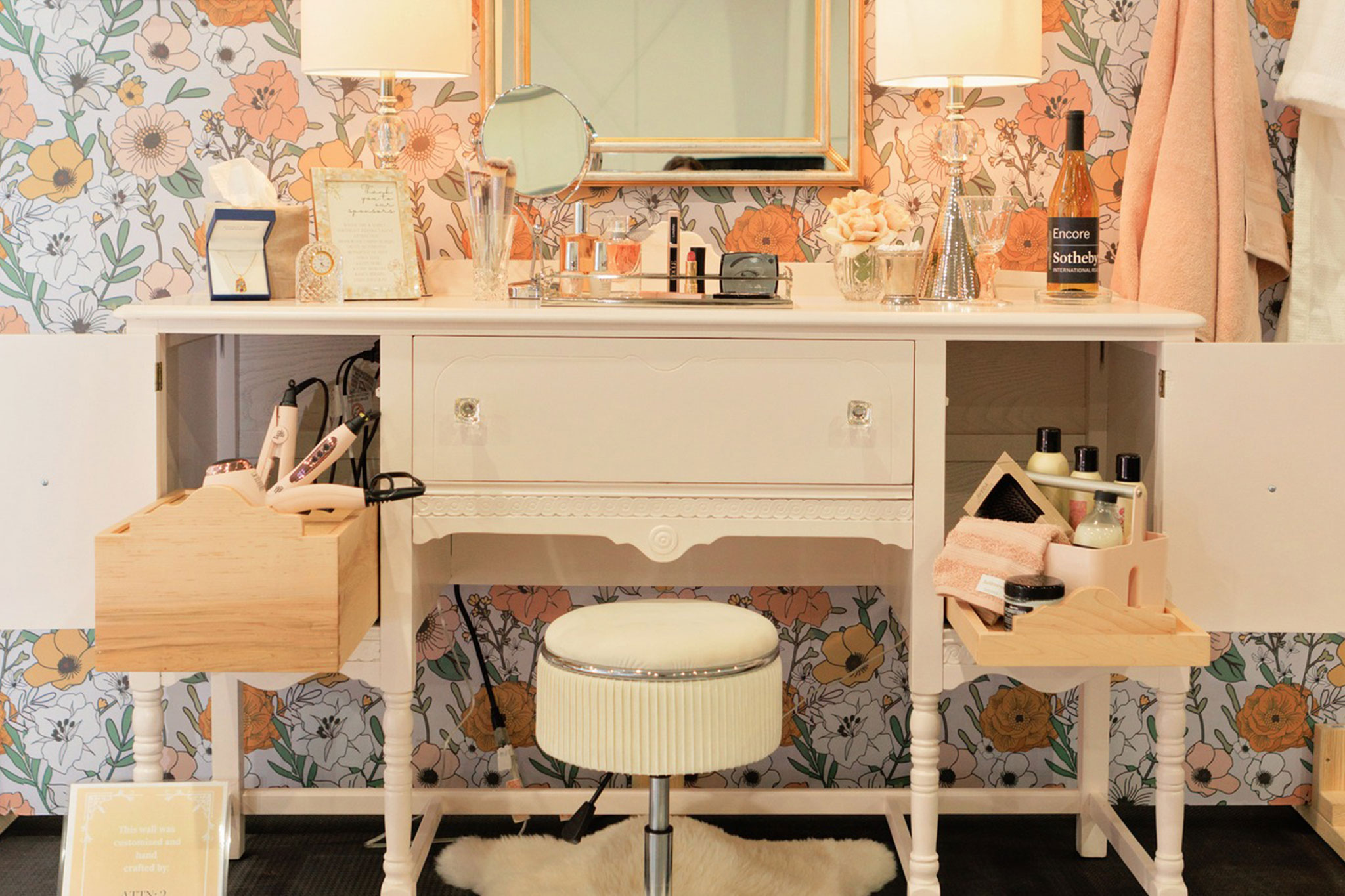 Congrats to our winning GC's!
Most Repurposed: Kayla Brumett, 3Rivers Federal Credit Union

Most Donors (104 donors): Abby Raven, ProFed Credit Union

People's Choice: Amanda Kinneman, PNC

Highest Fundraiser ($10,095 raised!): Amanda Kinneman, PNC
It wouldn't have been a true Habitat for Humanity event without our guest of honor, Habitat homeowner TiAnna Morris-Barnes. TiAnna shared her journey toward affordable homeownership alongside her two kiddos (who may or may not have stolen the spotlight).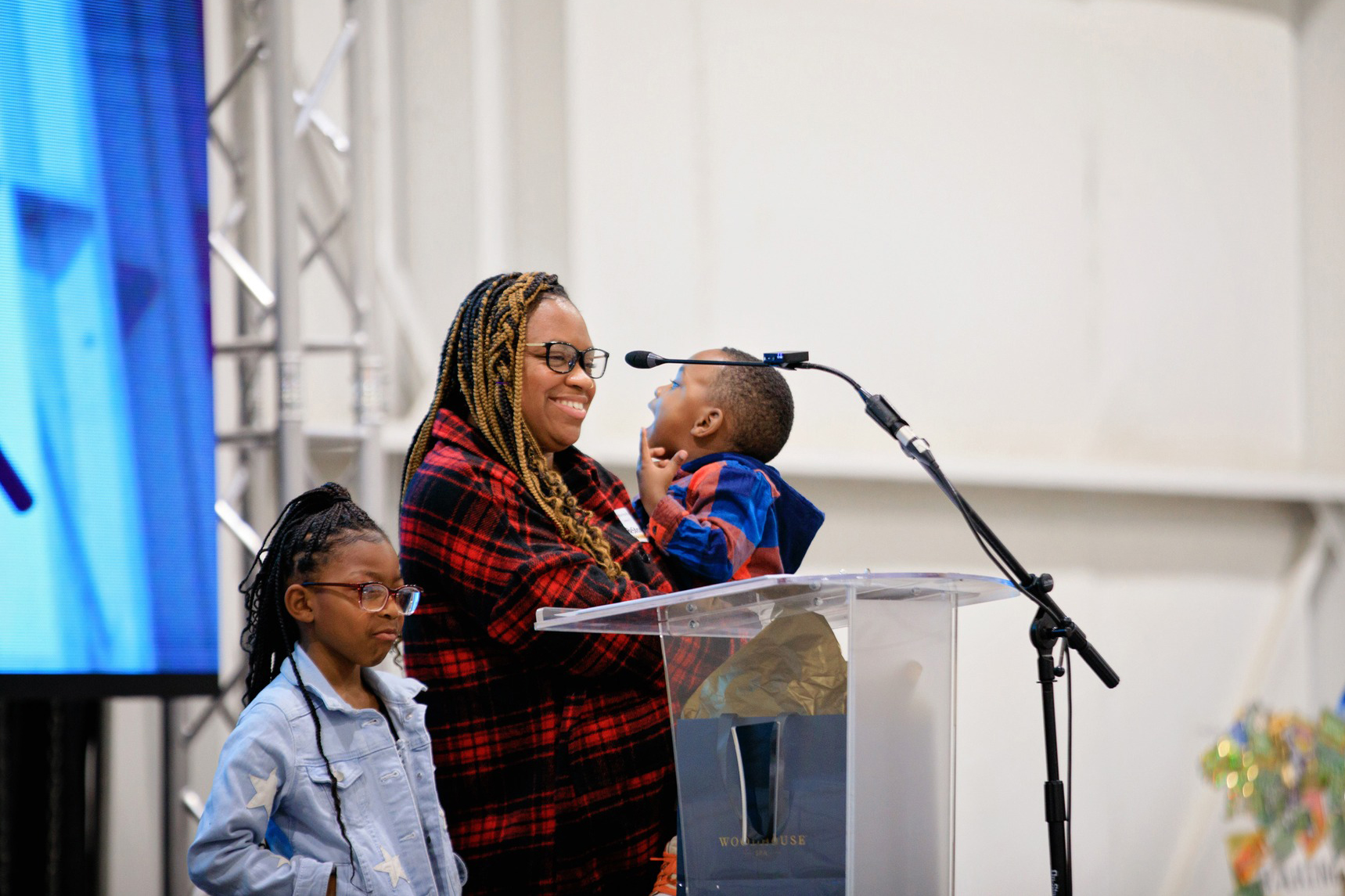 Two years after her bankruptcy, TiAnna was determined to apply for the Habitat Homeownership Program and show her children homeownership was possible. TiAnna got a second job to help with saving money, and continued going to school, all while working hard to finish her 200 hours of sweat equity. Her dedication paid off when she closed on her new home in just 9 months! "I felt encouraged by Habitat staff and volunteers throughout the program and found that once I put my mind to something, I won't stop until I get it."
Thank you to everyone who make affordable homeownership possible for families like TiAnna!
"Habitat has created a brighter future for my children — we are building generational wealth."
 Special thanks to Jess Stauffer with J3Designs Photography for capturing the night. Food was sponsored by Toby & Misha Thomas, Franklin Electric, 1st Source Bank, and Premier Bank and featured Fort Wayne favorites such as Casa, Club Soda, Salsa Grille, Nothing Bundt Cakes, Portillo's, Shigs in Pit, The Sassy Vegan, and UMI. 
Want to get involved? Volunteer opportunities come in all shapes and sizes! Got an hour to donate lunch? How about 2-3 hours to volunteer at the ReStore? Or, join us on the build site for an 8-hour construction day — we have lots of fun and your time is transformational for families working tirelessly to reach their dream of homeownership.
Toby & Misha Thomas
Franklin Electric
1st Source Bank
Indiana Tech
First Merchants Bank
Glo Magazine
Lancia Homes