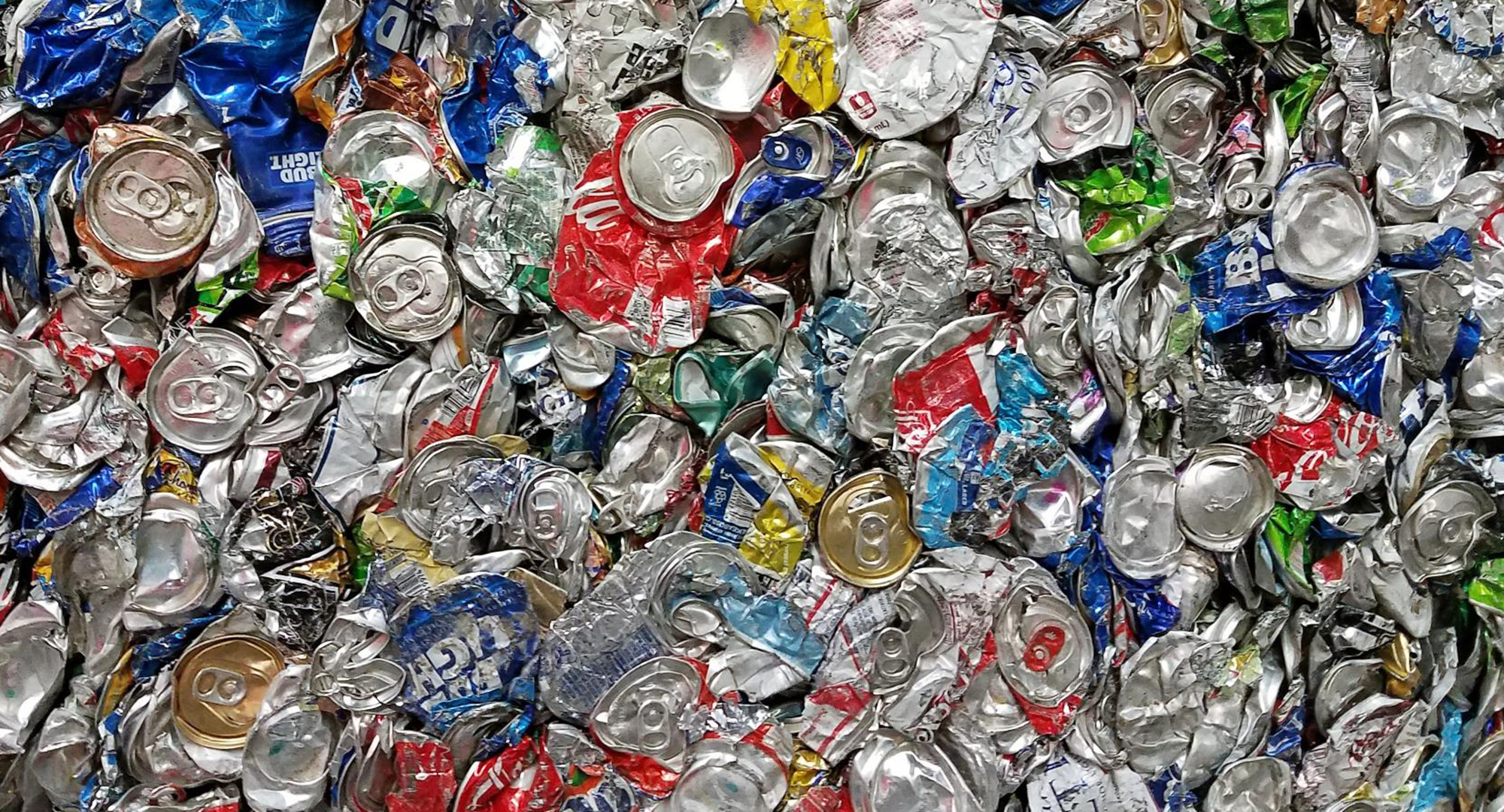 Recycle Aluminum Cans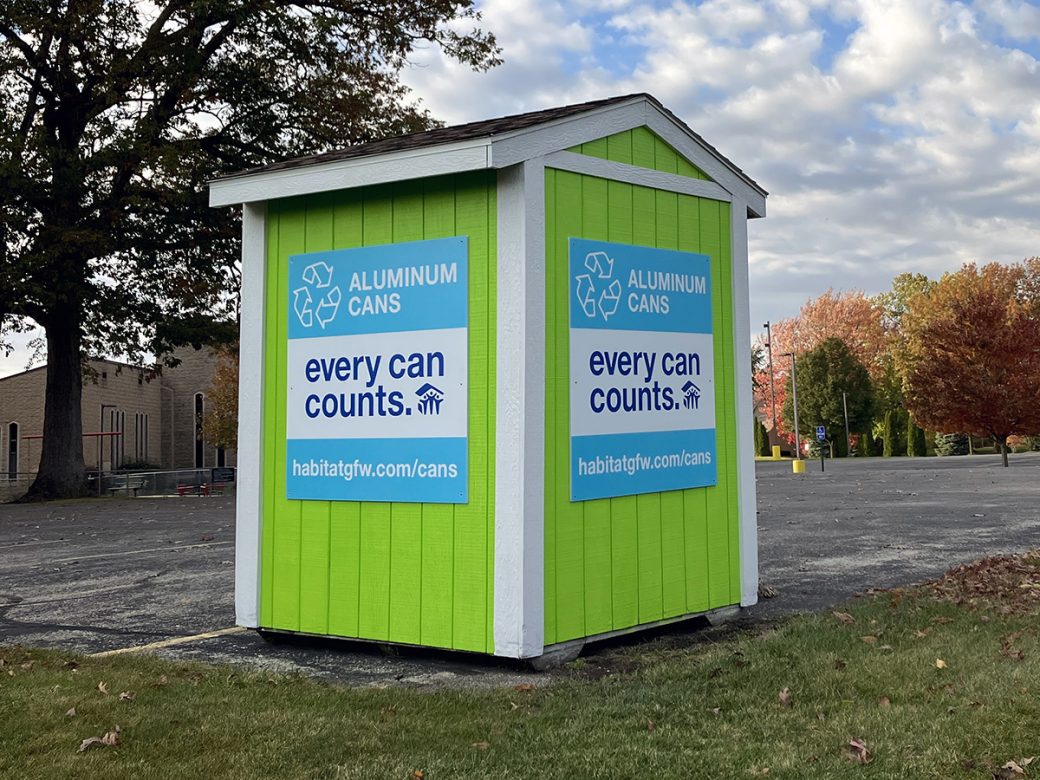 every can counts
Recycling for the environment + building homes.
The Habitat Can Program is a yearlong fundraiser where anyone in the community can participate at any time. All aluminum cans gathered are recycled locally and the funds received help us build affordable homes in our community.
Collect aluminum cans at home and at your breakroom at work. Once your recycling bin is full, tie the bag of cans tight and donate at your nearest can shed location.

Recycle Through OmniSource

Does your workplace already recycle through OmniSource? Ask your maintenance team to specify that your can collection is for Habitat for Humanity and we'll receive the proceeds!

 Interested in having your workplace or organization recycle for Habitat? Reach out to our team at info@habitatgfw.com.
45,585 lbs of cans recycled in 202245,585 lbs of cans recycled in 2022
Northwest Fort Wayne

Covenant United Methodist Church 10001 Coldwater Rd.
Habitat ReStore 4747 Lima Rd.
St. Vincent Catholic Church 1502 Wallen Rd.

Northeast Fort Wayne

Arlington Park Subdivision 4630 West Arlington Park Blvd.
Bishop Dwenger High School 1300 E. Washington Center Rd.
Brookside Church 6102 Evard Rd.
Canterbury Green Apts. – Executive Suites Blvd. 2613 Abbey Dr. — by tennis courts
Chapel Ridge Walmart 10420 Maysville Rd.
Snider High School 4600 Fairlawn Pass
Coliseum Lowe's 1929 N. Coliseum Blvd.

Southwest Fort Wayne

Aboite Lutheran Church 10312 Aboite Center Rd.
Summit Middle School 4509 Homestead Rd. – parking lot near baseball fields

Southeast Fort Wayne + New Haven

Martin Luther King Montessori School 6001 S Anthony Blvd, Fort Wayne, IN 46816
New Haven United Methodist Church 630 Lincoln Hwy E., New Haven
Habitat Recycling Sheds are Sponsored by:
Faithful Habitat Volunteers
Interested in helping with the recycling program? Email info@habitatgfw.com.
Learn more about what it takes to complete the Habitat Homeownership Program and how to apply.

Browse photos and amenities of Habitat GFW homes and view our current floor plans.

Help build a Habitat home or feed our construction volunteers and Partner Families as they build Habitat homes in our community.